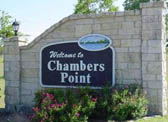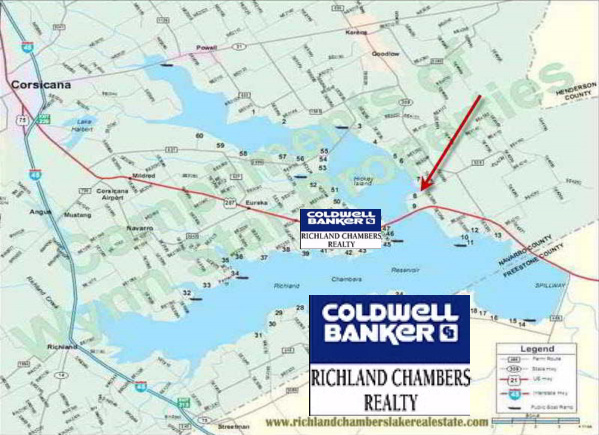 Chambers Point was originally established in 1987 and with recorded revisions in 1994.  Divided into two phases.  Phase 1 is 76.321 acres with a total of 82 individual lots.  Thirty two are waterfront, including the cove lots. 

Phase II is comprised of 38.034 acres, divided into 26 lots with 21 being waterfront.  One of the first communities developed by Jackson Lake Properties. The community has its own boat ramp, gated, for use by the property owners. 

Deed restrictions require homes to be site built with a minimum of 1,600sf of living area. Majority of homes are brick or stone exterior design. 

Just NE of the highway 287 lake bridge, easily seen when crossing the lake. Located in Navarro County within the Kerens School District.  16 miles from Corsicana and 12 miles from Kerens.

Some cove lots remain available to build on and numerous off water lots are available on the resale market.  #8 on lake map.
Return To Sub Divisions