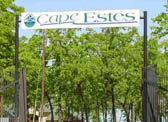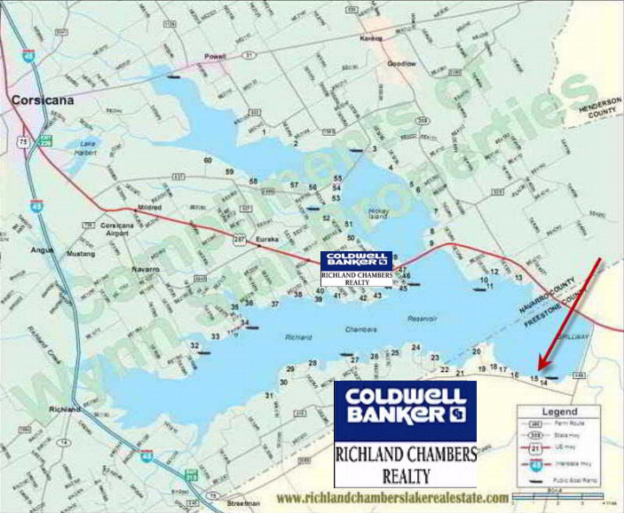 Cape Estes is the second lake community from TRWD offices on the south side of Richland
Chambers Lake on FM 416.  Originally established in 1995 separated into two units. 


Unit one is made up of 58 lots, 38 being waterfront and 20 lakeview.  Community boat launch available at the end of lot 38, solely for the use of Cape Estes property owners.

Home price range varies, averaging between $275,000 and $425,000 for waterfront. Unit two
is comprised of 34 individual tracts on Walker Trace. Price range on off water homes will start around $70,000.  

Most of the lots in the community average around half acre in size and the area is wooded throughout. 

Home construction requires at least 960 sf of living area. Waterfront homes are site built with some temporary RV use permitted.  Doublewide, modular and site built homes throughout unit two. Fairfield School District and Freestone County. About 16 miles from Fairfield.  #15 on our lake map.
Return To Sub Divisions