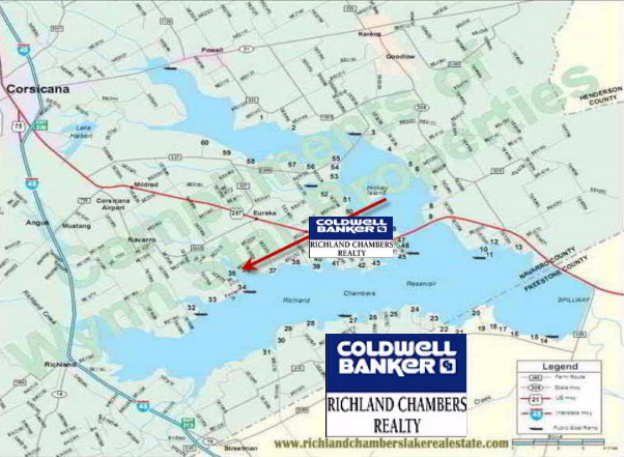 Bay Oaks Estates was established in 1996 as an 89 acre community with 6+ acre tracts along the shoreline of the Crabb Creek Area on Richland Chambers Lake. 

The area is well known for its winter fowl and great spring and winter fishing. 

Overall it originated with 14 individual acreage tracts, however several have since been consolidated.  Many of the homes cannot be seen from the road due to the trees and depth of the lots. 

The deed restrictions are for site built homes for residential purposes and be at least 1,400 sf with the exemption of lots 1 thru 3 where 1,000 sf is permitted. 



Bay Oaks is located in the Mildred School District and the community is accessed from FM 3243 off of highway 287 at corner of MEN Water Supply.  #35 on our lake map.
Return To Sub Divisions
Browse ALL Properties